GAILOR HUNT DAVIS TAYLOR & GIBBS ANNOUNCES A BENEFIT FOR THOSE ON THE FRONT LINE:
Healthcare Workers

Public Health Workers

First Responders
---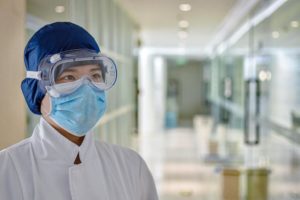 Our firm has enjoyed and appreciated the opportunity to represent professionals who are employed in the medical field and those who serve the community as first responders. We are grateful for the support we have received, and now in these difficult times, we would like to offer our support in return.
Navigating divorce and family law issues during COVID-19 has been a challenge for many families and couples. We believe that understanding your rights and responsibilities is essential in making decisions for your future and having an attorney dedicated to your case brings peace of mind. Because of this, we are offering a free 30-minute phone or video consultation with an attorney to address any of your divorce or family law questions. 
This offer is limited to anyone who is employed in the following industries, professions or agencies and who also resides within Wake, Durham, Orange, Johnston, or Chatham counties: 
Hospitals
Skilled nursing
Physicians and Physician Assistants
Assisted living communities
Hospice
Pharmacies
Laboratory Personal
Including COVID-19 Researchers
Mental Health Workers
Dentistry
Social Work
Funeral home or cemetery services
All first responders including:
All paramedics/EMT staff
All firefighters
All law enforcement agencies
ELIGIBILITY CRITERIA:
This offer is only for new clients of Gailor Hunt Davis Taylor & Gibbs, PLLC
You must be currently employed in Wake, Durham, Orange, Johnston, and Chatham County in the categories listed above
You must be able to show proof of current employment: current paystub and identification or badge
This offer applies only to the frontline workers or first responders listed above
Subject to conflict check
We are offering these free 30 minute consultations for a limited time, so please call by June 1, 2020 to schedule your appointment.
---
You are all important to us! However, our offer will have to be on a first come, first serve basis as our calendar will fill up quickly. We ask that if you choose to schedule a consultation that you keep the appointment and be available by phone at the designated time, in respect of your fellow healthcare workers and first responders who may have been placed on a waiting list. Our time and effort are our gift to our community, and we will work with you to be as accommodating as we possibly can.
Please call our office between the hours of 9:00 a.m. to 4:00 p.m., Monday through Friday. We can be reached at 919-367-1512. When you call in, please let our staff know that you are employed in the healthcare field or are a first responder calling in for your free consultation.