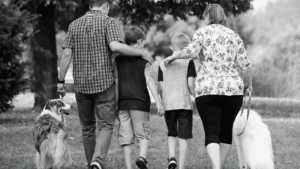 Getting a divorce and deciding on child custody arrangements are two of life's most stressful events. Going through these proceedings when life is normal in North Carolina is hard enough, but they become even more difficult during times of crisis, like the COVID-19 pandemic.
For most divorcing couples in North Carolina, child custody is the most important (and potentially contentious) issue involved in the separation process. It's absolutely critical that you work with the courts and your former spouse to serve the best interests of your children and to preserve your parenting rights. That hasn't always been easy since the pandemic spread to the Raleigh area and beyond.
If you've been co-parenting with your former spouse during the pandemic, then you probably already know how important it is to continue following your custody plan whenever possible and to only make alterations to your visitation arrangements when absolutely necessary. But how should you proceed with your parenting plan as businesses begin to reopen and life gradually goes back to normal?
While North Carolina continues to evaluate the COVID-19 situation as it develops, it's important to think ahead and to consider how the reopening plans will affect your child custody arrangement. Here are some things to consider and expect during the "red," "yellow," and "green," phases of the COVID-19 pandemic.
First, Document Everything Related To Your Child's Care
The most important thing to remember when navigating your child custody arrangements during COVID-19 is to document everything. Leave a paper trail and take notes about your decision-making process throughout all phases of the pandemic. That way, you'll be better able to defend yourself if you are ever questioned about how you handled a specific custody situation.
It might feel unnecessary to document every decision you make on behalf of your child, but it's important to remember that those decisions will be a reflection of your parenting ability and your willingness to work with your former spouse. Your parental rights may be in jeopardy during and after a divorce in North Carolina and you have to be able to walk the court through your thought process if asked. So, make note of absolutely everything that seems important!
"Red" Phase – Child Custody
North Carolina is reopening in three phases, but we are still very much in the "red" zone of tackling the virus. Many businesses still remain closed and we're living under the "Safer at Home" policy, which suggests limiting outings and contact between people. During this initial reopening period, you will still need to stick with your child custody plan as closely as possible. If you don't follow the agreement, it may jeopardize your parental rights in the future.
Communication is key. Talking with your lawyer, the court, and your co-parent if you are worried about the safety of continuing to follow your custody plan is the best course of action. You need to show that temporarily changing the plan is in the best interests of your children's health and well-being.
If you don't have one already, you should create a backup plan for if you or your former spouse gets sick, your child's daycare closes down, or something else changes due to COVID-19. While the state mandates that child custody in North Carolina shouldn't change during the pandemic, it's always good to have a plan in case something goes wrong.
"Yellow Phase"
Once things start to open back up even more, it will be even harder to justify any changes to your custody plan. As life starts to go back to normal, the courts will expect parents who are divorced or are in the process of getting a divorce in North Carolina to follow their custody arrangements as they were before the pandemic.
It's always a good idea to talk with your attorney if you need advice on any COVID-related adjustments to your custody plan. They will be able to help you determine what is reasonable and what the courts are likely to accept or not accept.
"Green Phase"
Once life has returned to normal (which will likely occur only after an effective treatment or vaccine is available), you will be expected to follow the terms of your original child custody plan. It's important to remember that your rights to your children after the pandemic has been eliminated may depend on how you handled custody during the red and yellow phases.
Frequently Asked Questions About Child Custody in North Carolina During COVID-19
Families have lots of questions about parenting and custody in Raleigh during the pandemic. The uncertainty has made many parents anxious about their rights after the immediate danger has passed or how to react if they feel their child is not safe.
Here are some of the most common questions we hear at our North Carolina firm about child custody, divorce, and COVID-19.