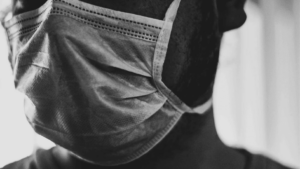 The coronavirus pandemic continues to disrupt child custody cases all around the country. Parents who co-parent their children and share custody keep facing new challenges. Social distancing, working from home, stay-at-home orders, and travel restrictions are all too common. Parents who are looking for guidance on how to handle the issues are not alone. 
COVID-19 Continues to Spike in North Carolina
Many areas of the country were beginning to see a decrease in the number of coronavirus cases. States began to start reopening a little at a time. However, when states began to re-open, protests over the death of George Floyd began to take place across the country. North Carolina has seen a sharp increase in the number of diagnosed cases in correlation with the widespread protests. 
North Carolina officials are concerned that the protests will increase the speed of the virus spreading. Experts expect to see an increase in the amount of positive COVID-19 cases, and North Carolina will begin ramping up testing. So, while it looked like North Carolina residents could expect to return to normal soon, they might not be able to after all. The resurgence of coronavirus cases could continue to negatively affect child custody issues for quite some time. 
Many Parents are Concerned About Their Children's Safety
Many parents throughout North Carolina are being extra cautious about the safety of their own children. Many parents are worried about exchanging their children under a court-ordered child custody agreement. Many parents have asked us whether or not they can modify their child custody agreements because they are afraid their child will contract coronavirus from their co-parent. For example, if a co-parent works in the emergency room, the other co-parent might be worried that the child will contract the virus when he or she is at the co-parent's house.
The impact of Coronavirus on North Carolina Child Custody Orders
If you are unmarried or are not in an intact relationship with the other parent of your child, you might need a child custody order. Perhaps you have never had a formal child custody agreement, but the stressful conditions of the coronavirus pandemic have led you to seek out an agreement. 
Sometimes parents who otherwise could informally agree when it comes to child custody cannot agree on safety standards. For example, one parent might think it is fine to begin taking the children to parks and the other parent believes that the children should continue self-isolating. In these cases, it might become necessary for you to petition the court to enter an order regarding child custody.
Perhaps you already have a child custody agreement but it is no longer working. Your child custody agreement might have allowed your spouse to have custody for the weekends. However, your spouse might be engaging in behavior that you think is unsafe. 
Perhaps your spouse does not make your children wash their hands when they come in, or maybe your spouse was not helping your children with their online school requirements and you are concerned your children will fall behind once the school year begins again, should it continue to be online. We can help you request a modification in the best interest of your child. 
Requesting a Modification of Child Custody for Economic Reasons
Coronavirus has negatively affected the economy in a historic way. Over 30 million Americans have filed for unemployment since the coronavirus-related shutdowns began. Many parents are struggling to pay the bills. If you rely on child custody from your child's co-parent, and your co-parent becomes laid off, you are probably worried about providing for your children. Many people reported running out of food last month and not being able to pay their bills. 
Do I Need to Continue to Uphold My Current Child Custody Agreement?
Yes, you should continue to follow your Child Custody Order. You should continue to engage in all exchanges and transitions that you normally would under your Child Custody Order. At Gailor Hunt Davis Taylor & Gibbs, PLLC, we are recommending that our clients keep communicating and working with their co-parents to create a schedule that supports the best interests of both parents and the children. If you believe your child is in danger, we recommend speaking to an experienced family law attorney. 
What Happens if My Co-Parent Is Denying Me Access to My Children?
Some parents are finding themselves in a situation in which their co-parent is denying them access to their children. Not being able to see your children is extremely frustrating and difficult. If your co-parent is denying you access to your children in violation of a child custody agreement, you have a right to seek justice. You should think about filing a petition to modify the current Child Custody Order or file a petition to enforce the current Child Custody Order. 
Courts typically do not look at parents who withhold children from a non-custodial parent with favor. By the same token, the danger of the coronavirus is not a valid reason to not return children to the custodial parent after the visitation is over. Any existing Child Support Order or Child Custody Order is still legally valid and enforceable. If you feel like you cannot follow the order, you will need to petition the court to change the order. 
Contact an Experienced Child Custody Lawyer Today
If you are concerned about your Child Custody Order or Child Support Order, you are not alone. The coronavirus pandemic has negatively affected people all over the country. If you have any questions about your child custody obligations during this time, the law firm of Gailor Hunt Davis Taylor & Gibbs, PLLC remains open. We are offering our clients virtual phone or video consultations with our attorneys. Contact our North Carolina law firm today to schedule your initial consultation.