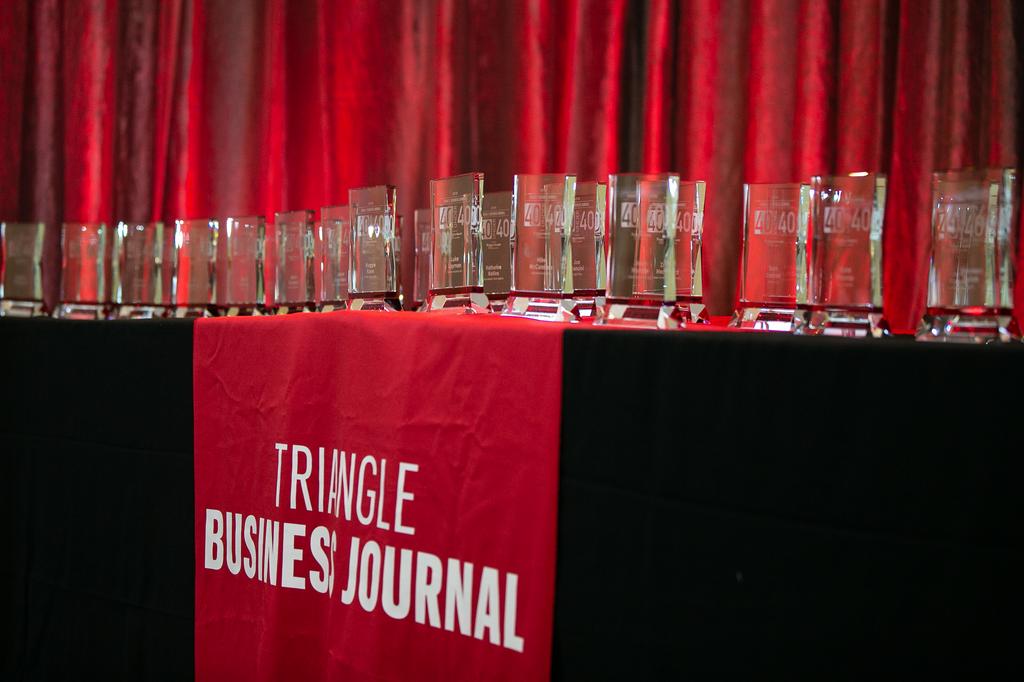 At Gailor Hunt Davis Taylor & Gibbs, PLLC, we are excited to announce that one of our partners, Jonathan Melton, has been recognized for a 40 under 40 award. Triangle Business Journal issues 40 leadership awards to business and legal leaders age 40 and younger. Those selected are outstanding professionals who have offered significant contributions to their communities and their organizations.
The 40 Under 40 Award
Triangle Business Journal selects 40 winners out of a pool of 200 qualified applicants. According to the Triangle Business Journal Publisher Jason Christine, "these winners reflect the entrepreneurial spirit and the economic prowess of the diverse community in which we live and work." He also pointed out that the future is in good hands because of these honorees.
Jonathan Melton Is an Experienced Family Law Attorney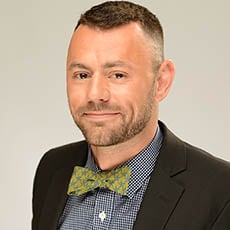 Attorney Jonathan Melton is a Board Certified Specialist in Family Law. He served as a judicial law clerk for the Honorable Richard A. Elmore of the North Carolina Court of Appeals before he joined Gailor Hunt Davis Taylor & Gibbs, PLLC. Melton has a long history of giving back to the community, and he is deeply invested in Raleigh. He was elected to the Raleigh City Council as an at-large council member in October of 2019. He also serves as the City Council Economic Development and Innovation Committee chair.
In addition to being selected as a 40 under 40 winner for the Triangle Business Journal, he has also been selected as one a North Carolina Rising Star by Thomson Reuters. He was also named as one of the best Family Law and Best Under 40 "Young Guns" in Business North Carolina's Legal Elite. In 2020, Raleigh Magazine named him as a Thirty in Their 30s.
Jonathan Melton's Past Work
 Melton worked as a chapter editor for the second edition of the North Carolina Family Law Case Book. He has presented seminars for continuing legal education in various topics related to family law. After receiving a B.A. degree in Political Science with honors from North Carolina State University, he earned a law degree from North Carolina Central University school of law in 2011.
During law school, he was a member of the Phi Delta Phi, an honor society at the law school. Admitted to practice the law in 2011, he is also a member of the North Carolina Bar Association and the Wake County Bar. In addition to being an at-large counselor at the Raleigh City Council, he is also on the Board of Directors at Tammy Lynn Center.
Melton is also an active member of the Wake County Bar Association, the NC Bar Association, and the Phi Delta Phi. He is also the treasurer for the North Carolina Bar Association Family Law Section. During his legal career he has received the following awards:
Thirty in Their 30's – Raleigh Magazine (2020)
Legal Elite: Family Law (2017) and Best Under 40 (2017) from Business North Carolina Magazine
North Carolina Rising Star – Super Lawyers (2018, 2019, 2020)
40 Under 40 Leadership Award – Triangle Business Journal (2020)
The Benefits of Working With an Attorney Board Specialized in Family Law
At Gailor Hunt Davis Taylor & Gibbs, PLLC, we understand that divorces are often complicated and messy. That is why we are proud of our partners who have received Board Specialization in Family Law. The North Carolina State Bar certified qualified lawyers as specialists in certain designated areas of practice areas.
The state bar offers these certifications as a public service. Potential clients can more easily identify lawyers who have demonstrated special proficiency, knowledge, and skill in certain areas of law. Lawyers must be able to show that they have extensive experience and knowledge in the area of family law, especially North Carolina family law. Specifically, lawyers with this certification must meet the following requirements:
Completed an average of at least 600 hours a year in the area of family law
Completed a minimum of 400 hours a year in the area of family law
Completed at least 45 hours of Continuing Legal Education (CLE) credits in the area of family law. Nine of these credits can be in a related field.
Additionally, other judges and lawyers must favorably evaluate the lawyer seeking a family law specialization. Candidates must provide the names of at least 10 other judges or lawyers who are familiar with their qualification and competence in the area of North Carolina family law. Lawyers also need to pass a difficult written examination in North Carolina family law. The exam covers all of the important areas of family law that we help clients with at our law firm:
Marriage
Domestic violence
Divorce and alimony
Premarital, or prenuptial agreements
Spousal support
Adoption
Paternity
Enforcement and garnishment of child support obligations
Parental kidnapping
IRS issues related to family law matters
The Benefits of Hiring of Gailor Hunt Davis Taylor & Gibbs, PLLC
At Gailor Hunt Davis Taylor & Gibbs, PLLC, we understand that divorce is tough, but so are we. We are one of Raleigh's most accomplished divorce and family law firms. Our family lawyers have used our courtroom experience and knowledge of North Carolina laws to protect our clients' rights and advocate for their best interests.
We bring a custom approach to advocacy. We meet the needs of our clients at every stage of the process. Whether you need legal assistance with alimony or asset distribution, child support, child custody, or any other family law matter, we are ready to help you.
Our lawyers have extensive experience representing clients in difficult divorce litigation. We have extensive trial court experience that we put to use for our clients. We are also skilled in collaborative divorces. When possible, we can help guide you through your divorce with grace and poise to help yourself and your children cope with divorce.
Contact Our Law Firm Today
If you need legal representation for a family law matter in North Carolina, we can help. Contact our experienced divorce lawyers today to discuss your case.