Gailor Hunt Attorneys Present at Annual Wake County Family Law CLE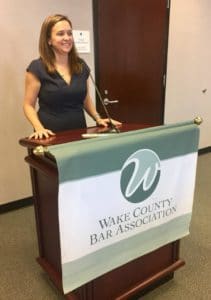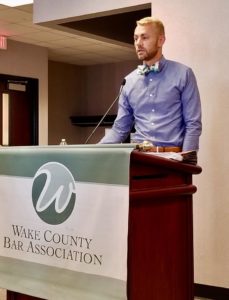 The annual Wake County Family Law Update CLE was held August 23, 2018 at the Wake County Courthouse, and attorneys Meredith Cross and Jonathan Melton presented two of the three sections.
Meredith discussed how the Tax Cuts and Jobs Act of 2017 will likely affect family law attorneys, and Jonathan presented the case law update.  Judge Christine Walczyk also presented about Family Court Issues.
Meredith and Jonathan did a fantastic job representing Gailor Hunt and educating others.