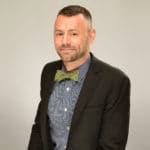 In November 2019, Raleigh divorce attorney, Jonathan Melton, was named a partner at the law firm of Gailor Hunt Davis Taylor & Gibbs, PLLC. He is a board-certified specialist in family law and practices exclusively in this area, helping individuals navigate difficult personal circumstances through compromise and collaboration.
We are also proud to announce that Jonathan Melton was elected as an at-large member of Raleigh City Council in October and assumed office on December 2, 2019. Council Member Melton serves as the chair of the Council's Economic Development and Innovation Committee and is a member of the Council's Transportation and Transit Committee.
Jonathan defeated a longtime incumbent to earn his seat, which has not happened in nearly 20 years. He is also the first openly LGBTQ person elected citywide in Raleigh.
We congratulate Jonathan on these accomplishments!