Jonathan Melton was recently selected for Business North Carolina's 2023 Legal Elite.
A Gailor Hunt Davis Taylor & Gibbs, P.L.L.C. partner and board-certified specialist in family law, Jonathan won the triple hat achievement with his third Legal Elite nomination. 
Each year, members of N.C. State Bar residing in the state are asked: Of the Tar Heel lawyers whose work you have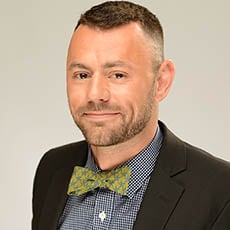 observed firsthand, whom would you rate among the current best in these categories? This peer-recognized award allows lawyers to select lawyers from their firm and other firms based on who they think is the most outstanding. 
According to Business North Carolina, "About 1,000 lawyers received votes, with those receiving the most getting recognition in 16 specialties as Hall of Fame members."
Jonathan was selected under the family category for his specialty in family law appeals.
About Jonathan Melton
In addition to his Legal Elite nominations (2023, 2021, 2017), Jonathan has also been awarded Raleigh Magazine's "Thirty in Their 30s" (2020), the Triangle Business Journal's "40 Under 40 Leadership Award" (2020) and the North Carolina Rising Star by Super Lawyers (2018, 2019, 2020).
Before joining Gailor Hunt, Jonathan served as a judicial law clerk for the Honorable Richard A. Elmore of the North Carolina Court of Appeals. He currently serves alongside the mayor as an at-large council member for the Raleigh City Council.