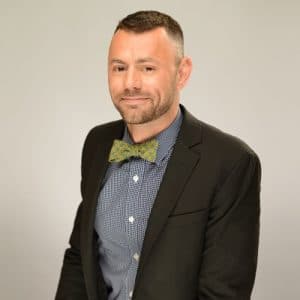 Jonathan Melton was named to Raleigh Magazine's "Thirty in Their 30s" list in the category of Politics as a bloc with two fellow members of Raleigh City Council (Patrick Buffkin and Nicole Stewart).
This list recognizes the "thirty Raleighites in their 30s who are making a difference in their city." These nominees are young professionals who have achieved notable success in their respective fields.
Jonathan, a partner at the Raleigh divorce law firm of Gailor Hunt Davis Taylor & Gibbs, PLLC., was recently elected as an at-large member of Raleigh City Council for the 2019-2021 term. As quoted in Raleigh Magazine, he and his fellow nominated council members are "working towards the shared goals of creating more affordable housing, improving the city's transit systems and mobility, and maintaining Raleigh's reputation as a leading city in the realms of innovation and sustainability."
In addition to his work in politics, Jonathan is an accomplished divorce attorney at Gailor Hunt. He is a Board Certified Specialist, focusing a portion of his practice specifically on family law appeals. He has also been named as a North Carolina Rising Star by Super Lawyers (2018, 2019, 2020) and elected to Business North Carolina's Legal Elite in the categories of Family Law (2017) and Best Under 40 (2017).
You can read the full article and see the other nominees on Raleigh Magazine's website.