Gailor Hunt is excited to present partner Jaime Davis' podcast  "A Year and a Day: Divorce Without Destruction."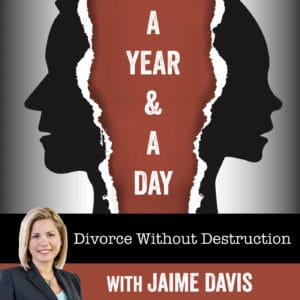 A board-certified family law attorney, Jaime Davis and her guests provide information and tips for getting through a separation and divorce without destroying family relationships or finances. From marriage therapists and financial planners to private investigators and parenting coordinators, learn how to navigate divorce without destruction.
Episodes include conversations with divorce-related professionals including psychologists, lawyers, and mediators, as well as other professionals and will cover topics relevant to separation and divorce in North Carolina.
The podcast is available on Spotify, Apple Podcasts and streaming on our website.
Scroll down to listen the latest podcast episodes!